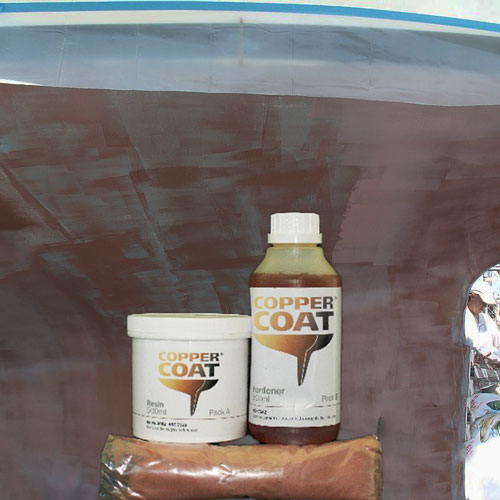 Boat Bottom Paint - Coppercoat 1.5 Liter Kit
Coppercoat is the premier epoxy antifouling paint for boat bottoms and marine hulls. It is popular because it's environmentally low-impact, solvent-free, non-toxic, and meets EPA standards for use in every US state. 
The Coppercoat antifouling paint prevents the hard growth of mussels, oysters, barnacles, and other crustaceans from attaching to the hull's surface, as they naturally don't like copper.

This antifouling system is different in that it preventatively deters attachments rather than allowing them to attach and then killing them with toxic chemicals.
Each 1.5L Kit Contains:
1x Resin (Part A) - 500 ml
1x Hardener (Part B) - 500 ml
1x Copper packet - 4.4 lbs ultra fine 99% pure copper powder
View the entire Coppercoat produce collection here > 
Have questions about your application or how much is needed for your vessel?
Contact our support team today:
(800) 567-5358
SOLD IN A 1.5 LITER UNIT KIT KIT THAT INCLUDES PARTS A & B, AND COPPER POWDER.  NO RETURNS FOR COPPERCOAT PRODUCTS.