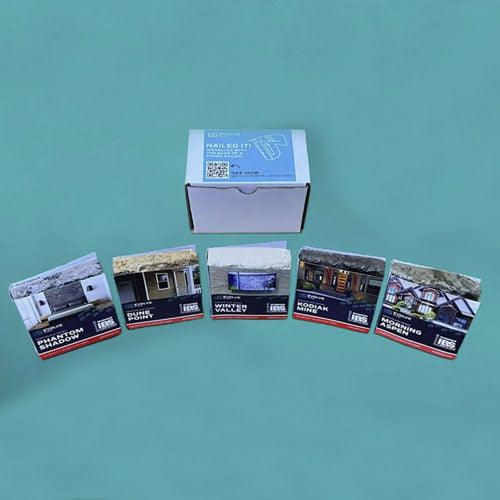 Evolve Stone 5 Color Sample Box
The color sample pack for Evolve Stone is designed as a hands-on way to determine the product's look and feel and assist with color selection for a project. 
Evolve color sample box includes four 4-inch by 4-inch samples, one for each of the primary Evolve Stone profiles. Evolve colors include Phantom Shadow, Kodiak Mine, Morning Aspen, and Dune Point, and the newest color, Winter Valley. 
Find the entire collection of Evolve Stone Products Here>
Looking for a quote for your whole project? 
Get a quote for your project HERE> 
FREE SHIPPING
Sales on Evolve Stone products and accessories are final and are ineligible for refund or exchange.