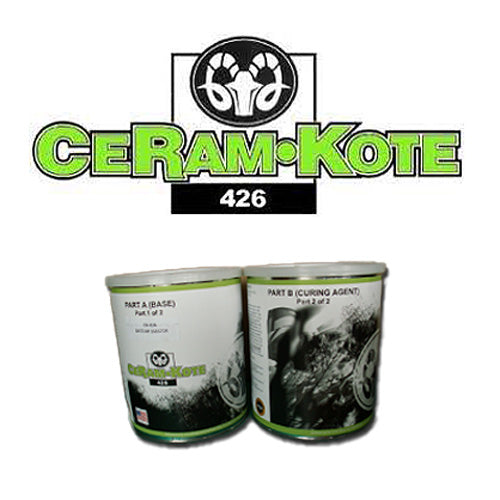 CeRam Kote 426 Barrier Coat - 1 Quart Kit
Introducing Ceram Kote 426 is a remarkable air-dried ceramic coating that has been engineered to provide superior corrosion protection. This extraordinary coating is primarily utilized on boat bottoms, acting as a superb barrier layer. Larger boats can have CK426 sprayed on with the help of detailed instructions provided upon request.
CK426 is a cutting-edge polymer resin designed to resist  the most demanding conditions. This barrier coating is Infused with a blend of ceramic particles, and this coating showcases remarkable performance enhancements that ensure optimal results in aggressive environments.
Applications:
Barrier Coat for Marine vessels
Potable water systems
Does your project need a lot of this product, then contact the customer support team today: 
(800) 567-5358
SOLD IN A 1-GALLON UNIT KIT THAT INCLUDES PARTS A & B.  NO RETURNS FOR CERAM KOTE PRODUCTS.  
Mix at a volume ratio of 2 parts A to 1 part B by weight or volume. Do not apply if temperatures are below 40*F.