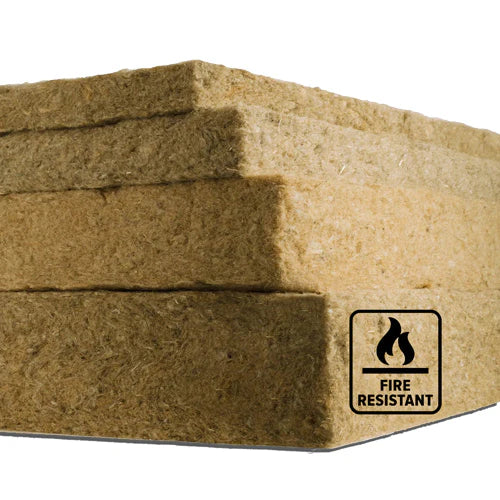 Fire Resistant Hemp Insulation Batting - HempWool+
Fire-resistant hemp insulation blends the advantageous non-toxic natural characteristics of hemp fiber with the fire-resistance ability required by many municipalities. 
HempWool+ insulation is an effective option for use in buildings where fire safety is a top priority. This insulation is made from the outer fibers of the hemp plant, which are naturally resistant to fire and have a high ignition temperature. Additionally, this insulation is treated to further enhance its fire resistance. As a result, it reduces the spread of flames and toxic smoke greater than other types of insulation, making it an ideal choice for building projects.
HempWool+ is the latest natural hemp fire-resistant insulation technology and will be available for consumer use in mid-2023. 
View the entire Hemp Insulation Catalog Here> 
Call our customer support team today if you have questions about our hemp insulation products. 
(800) 567-5358