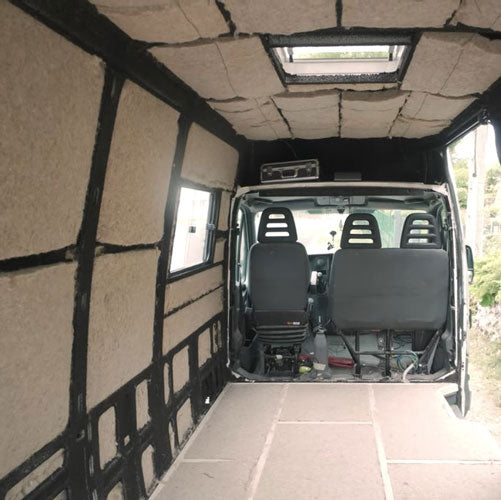 Hemp Insulation for Vans and Vehicles R7 2" Thick 176 sqft
Hemp Insulation is ideal for Van Conversions. This natural, non-toxic material keeps Vandwellers warm all over the country at night. The hemp insulation material is made in the USA and comprises up to 92% Hemp and 8% recycled flax and kenaf fiber binding agents. This sustainable, alternative insulation product is safe and contains no harsh chemicals or VOC fumes.
Hemp is soft to the touch and is both safe and easy to install in any Van, Camper, Bus, or other conversion vehicles. 
Hemp VanLife style Insulation comes in 2" thick and is available in 176 square foot quantities.  
If you are looking for more material than this, then give our sales team a call: 
(800) 567-5358