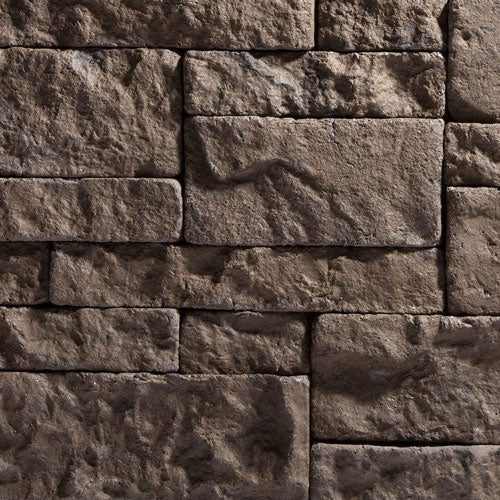 Evolve Stone Capital Sky Mortarless Stone Veneer Flats 14.25sf
Evolve Stone Capital Sky is the ideal Stone Veneer solution for both commercial and residential projects. This mortarless fake stone is made from a composite resin FRP (fibre-reinforced plastic) material that's installed without heavy stones or messy mortar. Each evolve stone panel can be quickly hand placed and installed with a finishing air nailer. It makes it one of the lightest and fastest installed stone veneer products available.  
The Mortarless faux stone siding panels look identical to real stone, and with the naked eye is nearly impossible to tell them from the real thing. The Evolve technology was first introduced in theme parks such as Busch Gardens, National Zoos, and SeaWorld. Because these panels are lightweight, UV resistant, wind tested, and moisture impermeable, they are now popular in residential home construction.
Each box of Evolve Stone flat panels covers 14.25 square feet and weighs ~ 35lbs.
The Capital Sky profile is a combination of old and new looks. The varied stone heights and lengths lend to an offset and organic aesthetic.  This profile is good for interior or exterior applications. 
This is not rated for fireplaces. View our entire collection to find Evolve Stone's entire line, including fire-rated products. 
Available in four colors: Phantom Shadow, Kodiak Mine, Morning Aspen, and Dune Point. 
Find the entire collection of Evolve Stone Products Here>
Looking for a quote for your entire project? Get a quote for your project HERE> 
FREE SHIPPING
Sales on Evolve Stone products and accessories are final and are ineligible for refund or exchange.