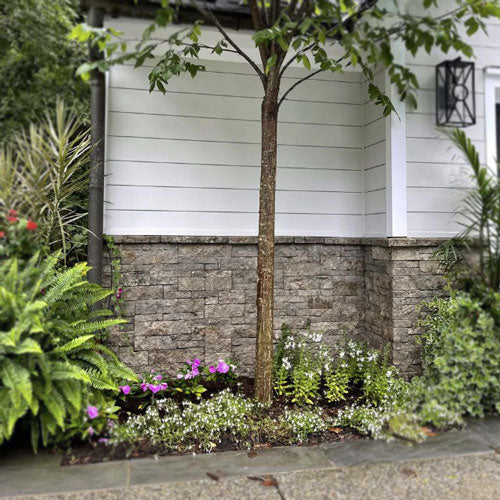 Evolve Stone Universal Sill Ledge - Non-Rated 25ft box
The Evolve Stone mortarless siding system includes optional universal sill ledge panels. This sill accessory is ideal for completing the top wainscot cladding on a partial wall project or topping off stone columns. 
Each box contains fifteen 20" long universal sill pieces for a total of 25 linear feet per box. 

Available in four colors: Phantom Shadow, Kodiak Mine, Morning Aspen, and Dune Point to match and accent your particular project. 

This is not rated for fireplaces. Please view our entire collection to find Evolve Stone's complete line, including fire-rated products. 
Are you looking for a quote for your entire project?
Get a quote for your project HERE> 
FREE SHIPPING
Sales on Evolve Stone products and accessories are final and are ineligible for refund or exchange.