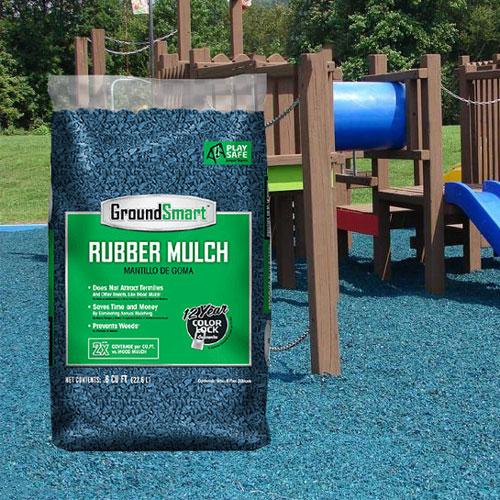 GroundSmart Rubber Playground Mulch - Blue
GroundSmart Rubber Mulch is 100% recycled rubber made for Playgrounds, Landscape beds, and high-intensity military training obstacle courses.  
Each unit is a full 1-ton pallet and is 50 individual bags weighing 40 lbs each.  The volume per unit totals 75 cubic feet of material in the IMC GroundSmart Blue mulch color. A full pallet of mulch is equivalent to 2.77 Cubic yards of material. 
Rubber mulch is non-toxic, non-allergenic, anti-pest, and low maintenance, not needing to be replaced or refreshed for over 12 years. 
Playground Mulch Calculator: Find the Mulch Coverage Calculator below to estimate your area's required amount. 
VIEW THE FULL LIST OF RUBBER MULCH PRODUCTS HERE>
Contact us to discuss your project needs. (800) 567-5358.