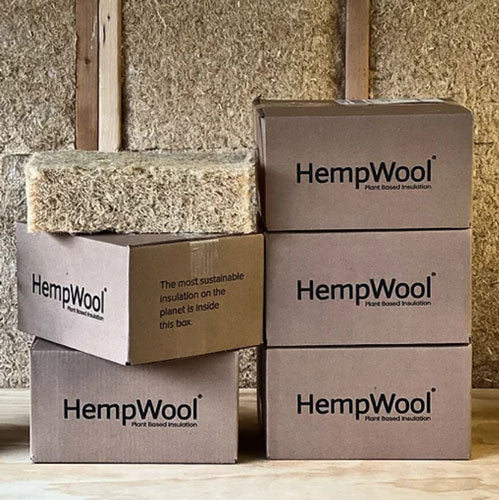 HempWool Insulation Piece
The HempWool test piece is a great way to see and touch the product before buying. 
This small section of hemp fiber insulation is offered as a test/sample product and is not suited for full project installation. 
Hemp insulation is used for residential and commercial applications and is manufactured in the USA. Give the world's most sustainable insulation a try today!
Available Sizing to R-Value: 
2" R7, 3.5" R13, 5.5" R20
Coupon size product: Each small HempWool piece comes in a 6"x6"x11.5" box weighing ~2 lbs. 
Go here to view our entire collection of Hemp Insulation products >
ONLY A SINGLE SAMPLE IS SHIPPED PER ORDER BASED ON SELECTION AND SOLD WITHIN CONTINENTAL USA. FREE SHIPPING
Customer Support: 800-567-5358