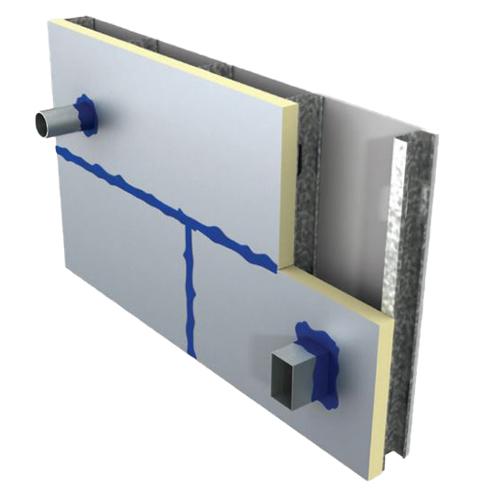 Hunter Panels XCi Foil Class A 3.4" Polyiso
Hunter Panels XCI Foil (Class A) 3.4" Polyisocyanurate Insulation is the ideal solution for commercial wall continuous insulation applications within the building envelope. 
Each panel is 4' x 8' x 3.4" is made of closed cell Polyisocyanurate rigid foam and is sandwiched by 15 mil foil facers on each side. 
3.4" Thick panels have an R-Value of 22
This product can be Installed on steel stud framing directly without need of a gypsum sheathing layer behind. Additionally these are environmentally conscious manufactured with zero Ozone Depleting Potential (ODP), non CFCs, HFCs, or HCFCs, and is made with 9% pre-consumer recycled materials. 
Scroll down further to see our full line of Hunter Panel sizing. 
Local pickup available in certain major US Metro Areas. Contact Us for large quantity pricing, or for further information on where you can Will Call this product in your area. 
1 Unit/Pallet of 3.4" panels provides 416 square feet of coverage.
Minimum sale quantity: 1 Pallet (13 Panels)