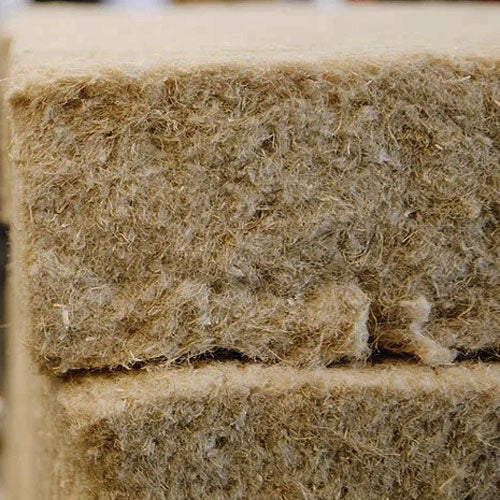 Pest Resistant Insulation Hemp Fiber 24in OC Bats Pallet
Hemp insulation is the ideal pest-resistant product for home construction and van/RV conversions. One of the benefits of Hemp is that pests, such as insects and rodents, are not attracted to it. 
A benefit of hemp Fiber is that it naturally repels rodents, mites, and termites because of the presence of silica, a naturally occurring mineral in the hemp plant. However, Hemp also has very little protein for pests, and this material's mechanical strength makes it unsuitable for rodents to use for nesting.
This insulation is safe to the touch and contains no harsh chemicals or VOC. It is easy to handle and can be installed by any insulation contractor, general laborer, or even yourself. 
Hemp Fiber Performance Chart:
R-Value
Thickness

Width
Square Feet/ Pallet
R7
2"
23.25"
704
R13
3.5"

2

3

.25"

400
R20
5.5"

2

3

.25"

256
R28
7.5

2

3

.25"

192
The width of each bat is 23.25" and is meant for 16 inches on center framing.
All of our sizes, including 16-inch on-center hemp fiber insulation, can be found here >
HempWool is sold in pallet quantities.
Are you looking for a quote for your project?
Call us at (800) 567-5358