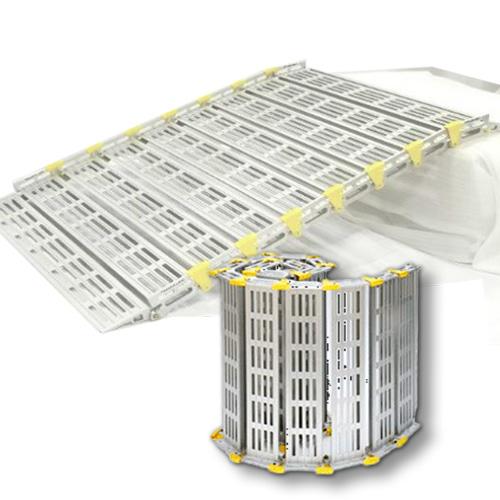 Portable Wheelchair Ramp 36 inch wide - Roll A Ramp
Portable Wheelchair ramps by Roll a Ramp are an ideal solution for enabling access over stairs or out of a vehicle. 
These aluminum ramps are lightweight and portable, having the benefit of being rolled up and easily stowed away when not in use. Roll-A-Ramps are designed strong and are constructed of aerospace-grade aluminum allowing the 36" ramps up to 7' long hold up to 1,000 lbs capacity. The 11' long ramp holds up to 700 lbs. 
We also offer Heavy Duty ramps for applications that require support for loads up to 1,500 lbs.
Each 36" wide standard Ramp offers access to areas that do not have a lot of space for other bulkier ramps. The 36" ramp will accommodate nearly all typical wheelchairs and scooters. 
Find our entire line ramps below, or go HERE to find the entire collection or Wheelchair and Scooter ramps>
Feel free to contact us with questions, and our customer service team will be glad to discuss your situation. 
(800) 567-5358