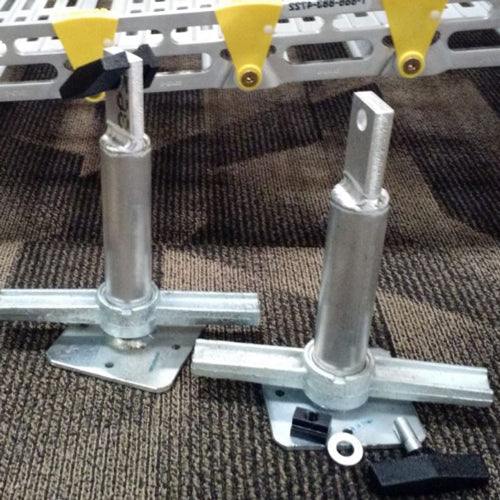 Roll A Ramp Adjustable Support Stands
Roll-a-Ramp portable wheelchair ramps have a weight capacity of 1,000 lbs. For ramps that are 11 feet or longer, support stands are necessary to maintain this weight capacity and are recommended to be placed every 6-8 feet. For ramps 18 feet and longer multiple stands are required. 

Each unit consists of a pair of two stands. 
If you have questions about this part or customizing your Roll a Ramp, call us to discuss. 
(800) 567-5358
Find the entire line of portable ramps here > 
NO RETURNS ON ROLL-A-RAMP ACCESSORY PRODUCTS.