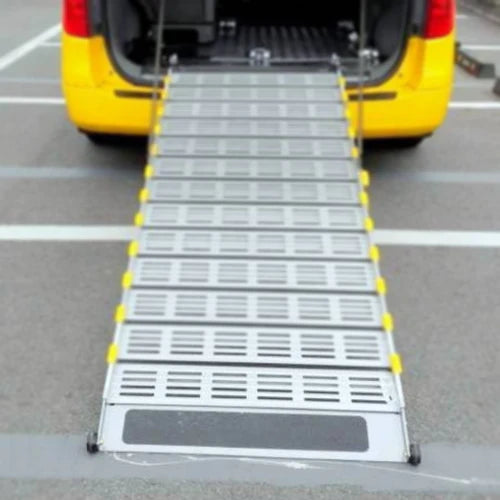 Roll A Ramp Wheeled Approach Plate
The wheeled approach plate for Roll-A-Ramp portable ramps is a great help in placing van and boat ramps. 
The last segment approach plate has two wheels that assist in the ramp placement when fully extended out. This variety of approach plate is most popular with van ramps and boat ramps because of the potentially uneven surface of a parking area or the potential movement of a boat on a dock.  
Find the entire line of portable ramps here > 
(800) 567-5358
NO RETURNS ON ROLL-A-RAMP ACCESSORY PRODUCTS.