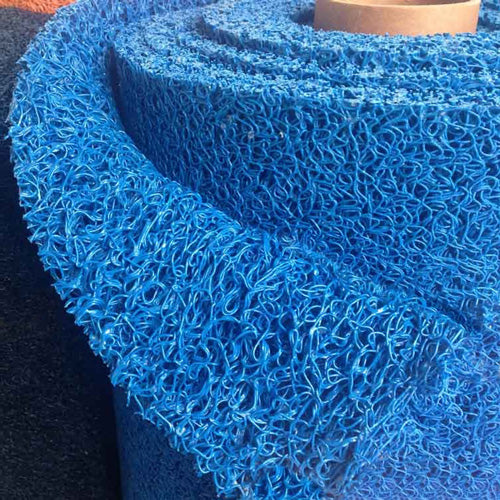 Slip Resistant Mats For Wet Areas .25inch Thick Vinyl Loop
Many surfaces become slippery when wet, but not our non-slip mats for wet areas. These polymer based loop vinyl mesh mats are the ideal no slip solution for guests or patrons providing additional traction and balance underfoot.
Each mat is lightweight and easy to handle and at.25" thick. The spaghetti loop design lets water drain and the mat to dry quickly. The PVC mesh is antimicrobial and resist mildew, fungus, and bacteria growth.
Should your mats get dirty they are easy to clean by either by vacuuming, or rinsing it off with a hose and allowing it to air dry.
A few common applications are: pool decks, locker rooms, showers, aquatic facilities, golf courses, country club walkways, dog kennels, yoga studios, docks, and boats.
Each of the 1/4" mesh rolls are offered in blue, gray, and sandstone (tan) colors. 3/8" thick heavy traffic matting is also available.
View our entire collection of matting here >
FREE SHIPPING
(800) 567-5358