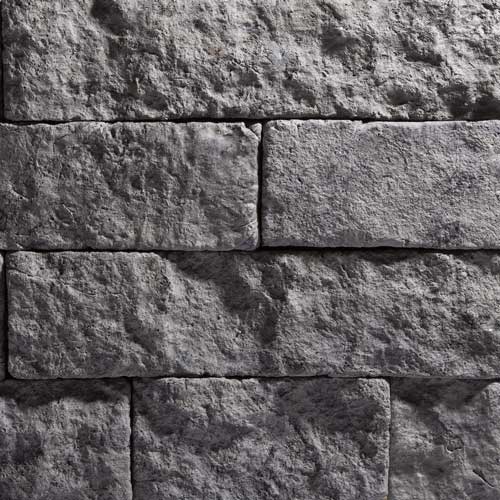 Mortarless Stone Veneer Flats National True Evolve Stone 14.25sf
Mortarless Stone Veneer panels by Evolve Stone are the ideal faux stone solution for any project. These stone siding panels are indistinguishable from natural rock and are made of the same high-grade commercial composite FRP material found inside places like Cabelas, Busch Gardens, and national zoos. 
Evolve Stone is engineered to be durable, moisture resistant, and five times lighter than concrete. This material is easily installed without needing a mason or messy mortar and can be put up using a pneumatic finisher nailer, making it approachable enough for nearly anyone to start and finish a project. 
Each box of Evolve Stone flat panels covers 14.25 square feet and weighs ~ 35lbs.
The National True style is a sophisticated, classic look reminiscent of architecture seen in a local cathedral or stonework outside the US monument in Washington D.C.
This is not rated for fireplaces. View our entire collection to find Evolve Stone's entire line, including fire-rated products. 
Available in four colors: Phantom Shadow, Kodiak Mine, Morning Aspen, and Dune Point. 
Looking for a quote for your entire project?
Get a quote for your project HERE> 
FREE SHIPPING
Sales on Evolve Stone products and accessories are final and are ineligible for refund or exchange.